Compressed Mesh for Filtration, Shielding & Shock Absorption Applications
We can produce compressed knitted mesh into various materials, shapes, and wire diameters. Flatten or ginning knitted mesh types for choice.
Compressed knitted mesh gasket with various materials and multi-shapes is widely used in the industries for EMI/RFI shielding.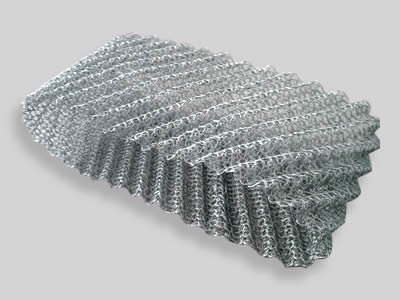 Catalytic converter mesh wraps, made of ginning knitted wire mesh are mainly used to protect ceramic brick from vibration and shock.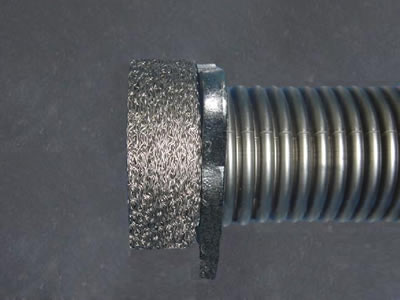 Knitted wire mesh mufflers have outstanding sound attenuating properties and available in roll, tube or die cut shapes in auto parts.
Knitted mesh engine breather with standard, ginning and compressed types is installed in the engines to reduce emissions and protect air environment.